Executive Summary
Currently available for Microsoft Access 2003. Because we have so many systems, they have been split into two categories: Those that are used by Municipalities alone, and those that can be used by anyone. The table below lists all of the available programs. The rest of the page gives more details on each system. Clicking on a Program name will bring you down to its section in the Details part of this web page.
GL

AP

RP

AR

CR

RMS

AM

PR

HR

MC

MM

PM

911

AC

FW

H2O

CM

Details

System Highlights
No third party licence fees

User-friendly graphical interface

Most report writers are designed to work with our software

Designed for single-user and networks

Available for Microsoft Windows XP, 2000 and 2003

Conversions from current data usually available

Complete Microsoft Windows functionality

Standardized formats (Report headers/footers, dates...)

The ability to email reports in pdf format to multiple email addresses one person at a time has been added

Most reports are preview-to-screen

Print graphs, pie/bar charts

Step-by-step wizards for complicated processes

Data access and entry limited to pull-down lists for decreased operator entry and increased data integrity

Record sorting, searching, and filtering by field

Multi-field search screens

Data export for transfer to external systems

Data archiving

Label
General Applications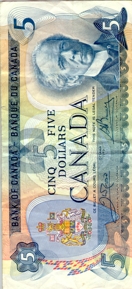 The hub of our accounting software
Direct interface to all other systems

Flexible account structure

Account controls - type, tax/rebate code, responsibility level, retired

Fast switching between non-archived years on the Account Detail screen

Recurring journal entries

Comprehensive Bank Reconciliation (bank statement balancing, not just returned cheques)

Powerful reporting capabilities (sort by, include/exclude, subtotal control, summaries only)

Four level Budget with quick transfers

Budget account memos

Budget worksheets

Auditor's report/file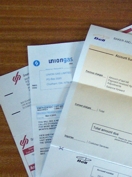 Keeps track of all your vendors, bills and cheques
Purchase Order entry for account budget commitments

'On the fly' new vendor creation (expanded vendor code - 6 alphanumeric characters)

Vendor defaults (terms, posting account and bill description for fast bill entry)

Vendor payment terms to automatically suggest payment due date

Daily bill entry

Prints to the new standardized cheque format

Pay bills with either cheque or credit card

Bill description as well as distribution description

Account over-budget warning

Tax override/adjustment control

Pay by due date control

Indefinite 'HOLD' status on bills to be paid

'Quick cheque' processing (pay single vendor's bill(s) on demand)

'Manual cheque' processing

Cheque voiding
Restricted Accounts Payable and more for remote sites
Purchase Order entry and register with restricted account access

Vendor inquiry (view only)

Packing Slips entry

Account budget status report (restricted accounts)

Leave Entry for the Payroll
With invoicing and interest capabilities
'On the fly' new client creation

Invoice batch entry/print

Tax override/adjustment control

'Quick invoice' processing

Aged Inquiry/Trial Balance

Interest calculation

Statement print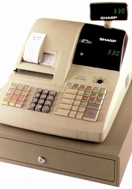 Links several of our various billing systems like property taxes, water bills, and sale of dog tags, and cemetery plots
Single form interface to all receivable systems including General Ledger for general receipts

Secure cashier control

Flexible end-of-day, deposit processing

Bank receipt processing (Bankline)

Bulk receipts

Postdated cheque management

Multiple payment types can be entered on a single receipt (i.e. General, A/R, Water, Cemetery, Animal, ...)

Multiple payment methods per receipt (i.e. Interac, credit card, cash and cheque)

'Account Short (Quick) List' for general receipt account selection

Pre-Authorized Payment Plans: Monthly, Due Date, and Arrears.
Organize your paper files.
Document tracking, what/where/when

Allows multiple categories per document

Document retention

File folder labels

Expired file destruction approval routine

Keywords and a powerful search screen for quickly locating files
Stores which employees have been issued what equipment like pagers, credit cards, office keys, and more.
Keep track of who has an office key, vehicle, badge, clip board, or other equipment

Print a list of issued assets for when employees leave

Track the maintenance and service schedules of vehicles that are used outside of Public Works

Daily notification of how many vehicle will soon require some kind of service

Print a list of vehicle service that should be completed soon including those that are overdue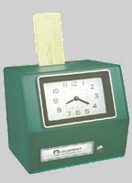 Used to pay employees
User defined groups, schedules, earnings, deductions

Employees with multiple occupations

Overtime and vacation accrual

Multiple bank accounts for direct deposits

100% G/L and H/R integration

Payslip messages by employee, group and/or pay run

Detailed payroll history with payslip reprint

Pay calculation preview from time-input

Salary grids

Statutory holiday pay

Multi-year retroactive pay calculation

Deferred income plan

T4 print with access to CRA's T4 EFile

ROE preparation with access to HRSDC's ROE WEB
Maintains employee data
Store personnel data and statistics

Track performance appraisals

Track training certificates earned and courses attended

Ontario College of Teachers training lookup

Monitor employee leave with a yearly calendar view

Leave Entry is integrated with Payroll

Track leave balances

Employee Status Sheet

ONSIS - M.E.N. Reporting and updating with Ministry data

Proposed school staffing
Municipal Applications

Helps you estimate the true value of your equipment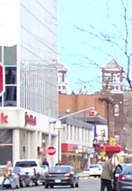 Property Tax billing system.
Complete MPAC data import (including 10-5-5 capping), with current codes and descriptions
Name and address changes export to MPAC
Comprehensive inquiry screen
Pre-authorized Payment Plans (Monthly, Due Date, Arrears)
Property Registrations
Supplementary/Cancellations/Assessment Review Board decisions (with ability to process prior years)
'Small Amount' write-off processing
Ability to reprint single tax bill weeks/months after billing
User-defined 'Notice of Arrears' for current and three years of arrears with ability to set a minimum amount owing to print
Step-by-step Billing Wizard with extensive reports and summaries for easy balancing
Batch or single tax certificate print with individual memo area
Unlimited number of user defined 'Other' charges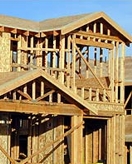 Track and issue building permits
Direct interface to properties in Municipal Tax system

Building permits tracking with access to scanned original documents

Print Statistics Canada reports

Bylaw complaints, Zoning amendments, Committee of Adjustment decisions

Track inspectors, inspections, and contractors

Permit data export to MPAC electronically

Schedule inspections

Track lot grading
Maintain a list of addresses for 911 services
Direct interface to properties in Municipal Tax system

Allows more than one address per roll

Allows you to use your own location format for each property instead of having to use MPAC's format
Tracks dog tags and other charges
New animal data entry from Cash Receipt module

Tag report by location

Issue notices for dogs that had a tag last year but have not yet renewed

Notices can also be sent out to all dog owners as a friendly reminder that new dog tags will be required for the new year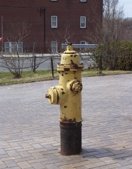 Fire hall incident/equipment tracking system
Incident maintenance and reporting according to the Office of the Fire Marshall codes and procedures

Personnel tracking (Incidents attended, training history, course expiry)

Vehicle tracking

Equipment tracking

Ontario Fire Code lookup/maintenance

Import incident data from Dispatch

5 in 5 and 10 in 10 reports

Monthly, quarter and annual reports
Prints water bills and tracks payments and interest
Direct interface to properties in Municipal Tax system

Has been designed to be similar to our Municipal Tax system to make learning the new system easier

Can handle properties that are outside of your municipality

Data from meter reader units can be imported
Tracks plots and deeds for municipally owned cemeteries
Adheres to Canada's Cemetery Act and resolutions

Prints Deeds and Interment contracts

Can handle more than one interment per plot

Track maintenance and other work done for each plot

Print financial and other reports to be submitted to the Registrar

Register transfers and disinterments with ease

The Abandoned Plots Report can let you reclaim plots

This is a highly focused system that does just what you need it to do without the clutter

Linked to the Cash Receipts system